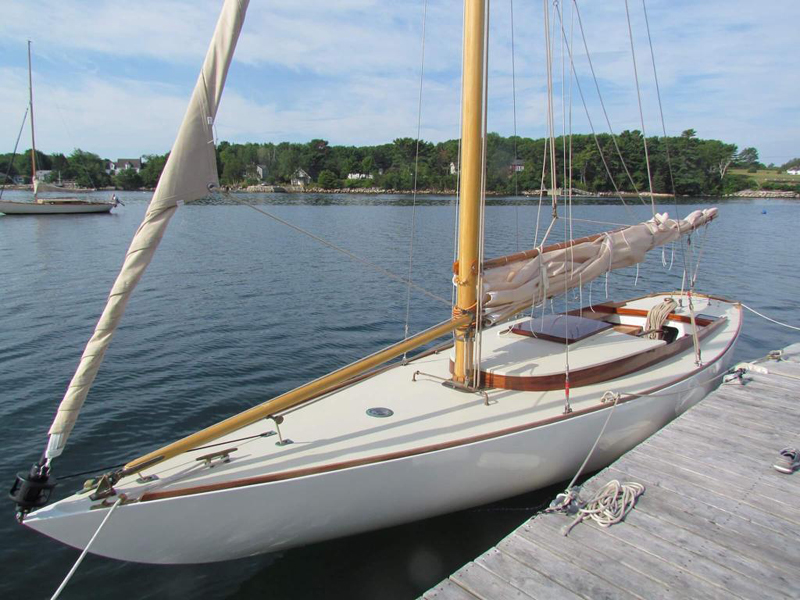 Well I am still working for East Coast Stainless who took over the marine workshop part of the business, and they are carrying on well with helping fit out proper boats.
Above is a Dark Harbour 17 built in Canada beatifully made, and complemented with a set of bronze fittings.
Top right is a couple of sets of bead blasted stainless fittings for traditional skiffs being made in Scotland. All made to measure, as so many of these sort of craft are.
Bottom right is yours truly doing some leather work, with the not very accurately named Speedy Stitcher Awl. The bin liner attire isn't a throwback to the days of punk, but simply a way to keep dry.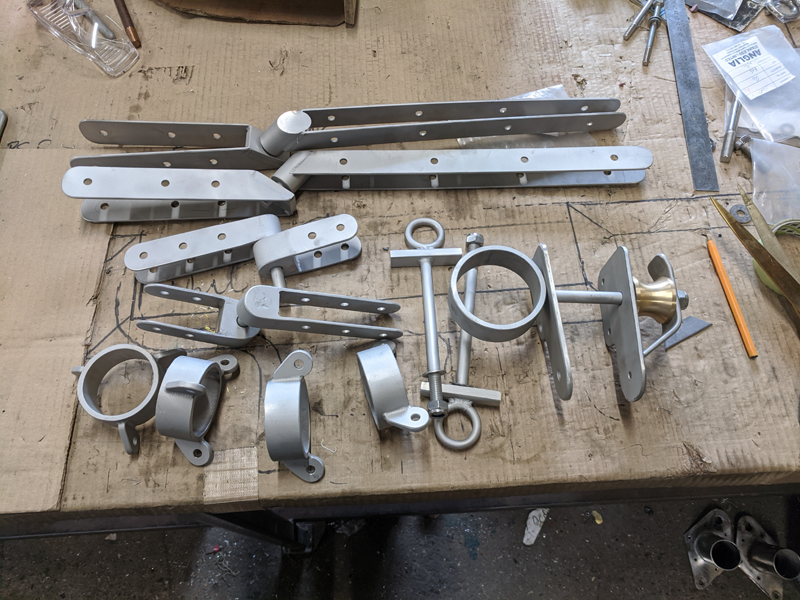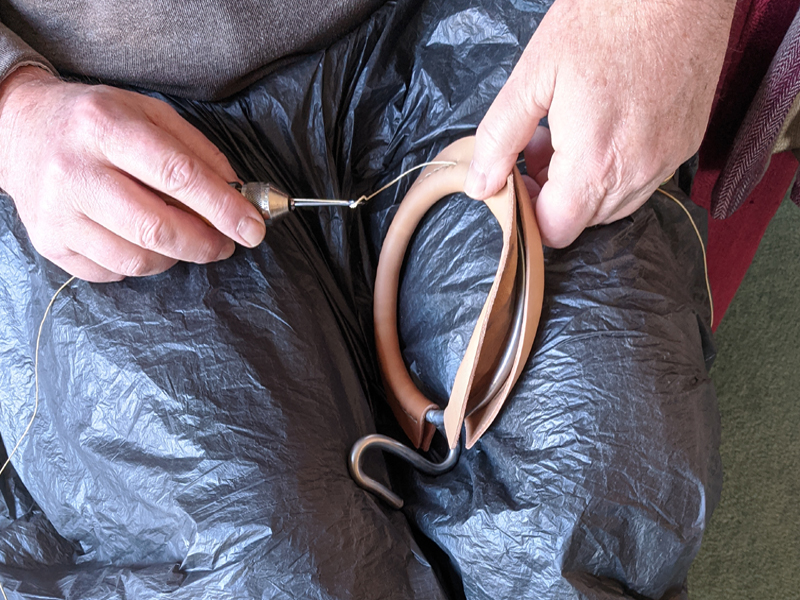 A Texan who won't mind me describing him being at the far end of middle aged comes over and declares that he is going to re-invent himself by getting into sailing. Brilliant attitude!
So it is a pleasure to help him sort out a rigging schedule and fittings for this Atkin design, New Sister, currently in build at Joest Boats in Florida.
A sail in Norway in another Atkins design – the Willy Winship, a 14 ft skiff built by Dick Phillips in 1995 –  really opened my eyes to the merits of a simple flat-bottomed hullform, and the more you study Atkins' designs the better they get.
Doesn't stop me from doing the odd tweak, despite the designers' stern instruction not to change the design!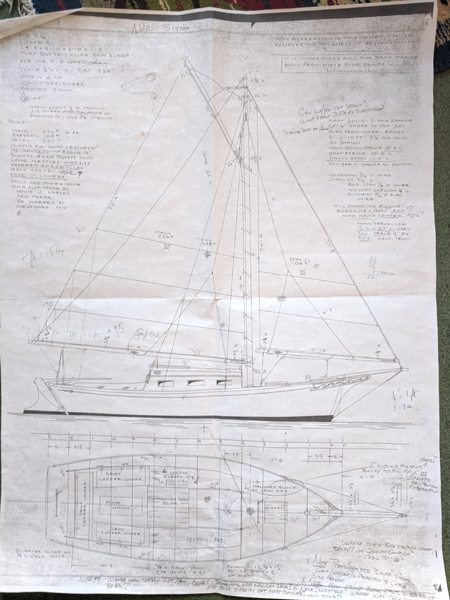 From boat fittings to staircases, this set is currently being fabricated (by me personally if lockdown continues much longer!).
Not surprisingly it took a number of iterations to get here – as so often the simplest designs take the most work – but the final product should suit well.
Using CAD to help visualise the outcome, at the same time as generating the information for profilers and subcontractors has transformed the way that a good deal of metalwork is done.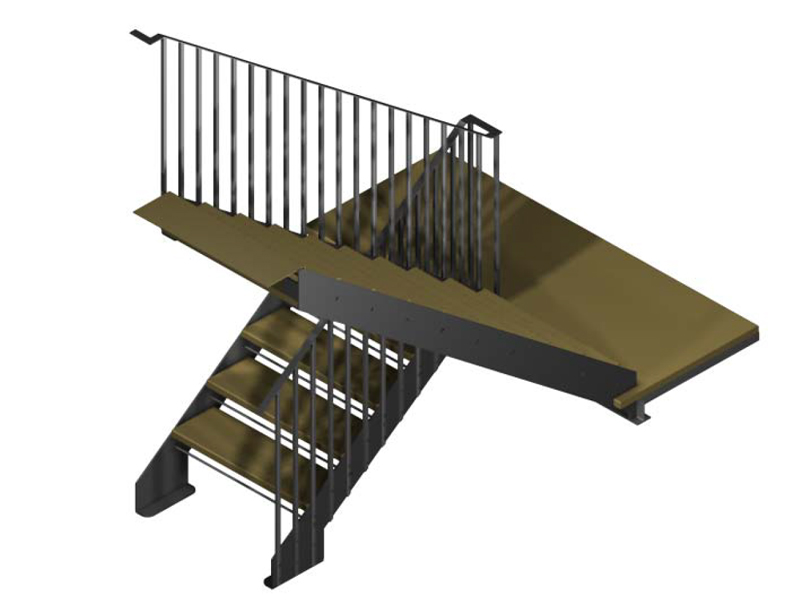 Sometimes, though, you just have to work the old-fashioned way. These memorial plaques need to match ones which have been in place for centuries. So a wooden backplate with separate white metal pattern-makers letters come into play.
More examples of this type of work can be seen on my BronzeWork website.